COMPIDENT electronic sow feeding
Our Compident electronic sow feeding guarantees you optimal, animal-specific feeding in group housing. Each breeding sow can consume its ration stress-free. Tailored to your company - we have the experience for your success!
Compident 8 Electronic feeding – now monitoring of sow's health with animal scales available
For the Compident ESF, which has been successfully sold worldwide for more than 35 years a new animal scale is again available for permanent monitoring of individual animal weight and health monitoring. Schauer was the first provider to offer an optional animal scale for its Compident ESF system for more than 20 years. After the new Compident 8 series's market launch two years ago, the gap now has been closed with the development of a new animal scale. This animal scales can either be individually integrated into each feeding station or in the system with central selection in the exit corridor. The functionality of the very robust and functional reliable design of the scales is enhanced by the data management of the animal weights in the Topo Compident feeding program with analyses and alarm functions for this purpose. These can be automatically forwarded to those responsible as text messages and also displayed graphically in the program. The permanent monitoring of the animal weights enables variations and negative trends in diseases to be recognized at an early stage and offers the Farm Manager important additional management information.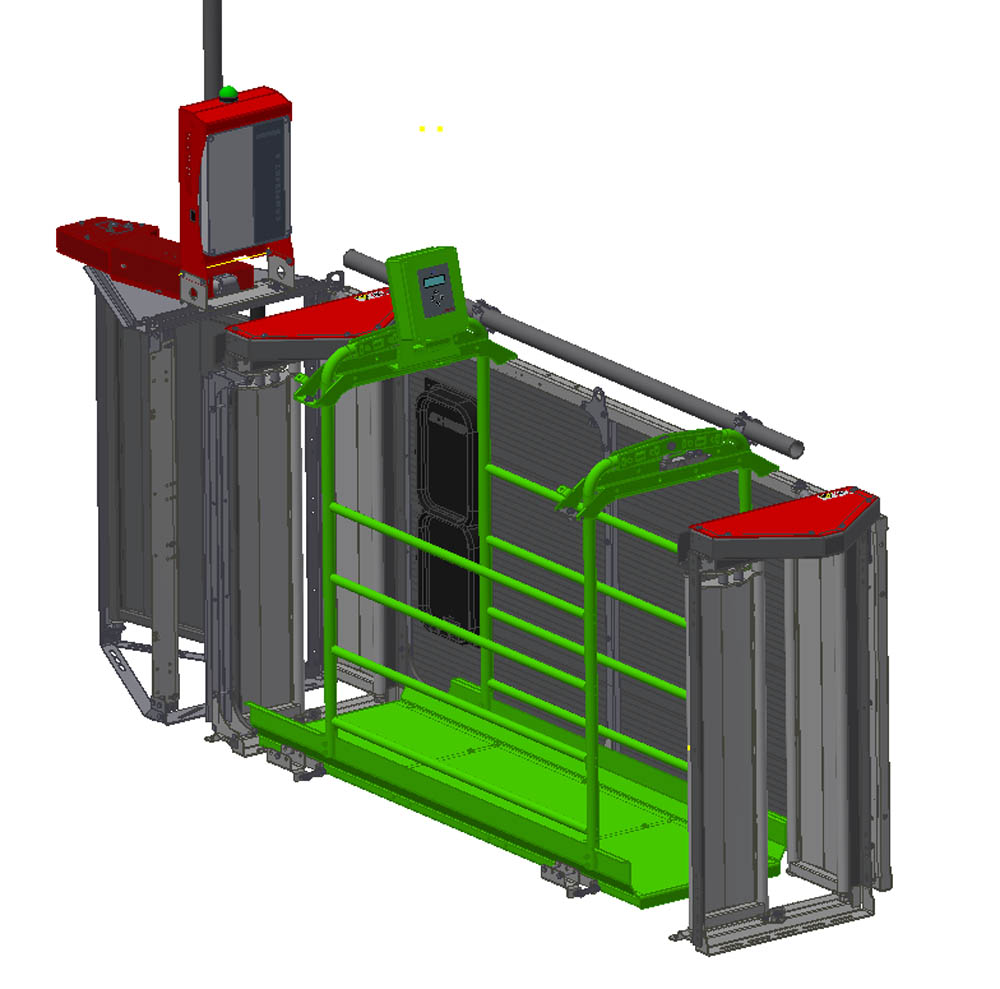 For 35 years leader in ESF and group housing of pregnant sows
Compident 8
Our top product Compident 8, supplies large dynamic groups with up to 80 sows, by single selection or in connection with central selection. The selection can be done at each station or via a central selection station. The station is made of stainless steel and therefore sturdy and durable. The new electronics of the Compident 8 are ideal for "smart farming." Simple and self-explanatory!
Compident Simultan NEW
Up to 25 sows can eat quickly and stress-free at the Compident SIMULTAN. Thanks to the electronic locking system animals without claim to food the station cannot block the station. After 10 hours almost all animals have eaten and it is quiet in the stable. Safe through electronic locking, simple to operate and perfect for price and performance! The Topo feeding program will do the rest for you! Our long experience with the self-catching method makes our system the professional standard on the market for 20 years!
Compident Smart
The Smart version impresses with its particularly attractive price-performance ratio. For permanent sow groups with up to 60 sows. Take advantage of all the technical benefits of electronic sow feeding at low cost.
MLP Fattening performance testing
Our system is ideal for the high demands of the fattening performance test. Our measurement results are precise! The feed consumption is measured completely independently of the animals weight. We are happy to help!
New: Compident MLP Piglet
Compident ESF: Process - Training - Operation
Procedure - our recipe for success
Straight passing through station reduces the risk of injury and makes it possible to leave the station safely at any time
Rotating trough: Animals without food claim have no access to the trough
No stress in front of the entrance, any animal can enter the station at any time, thus preventing temporary blockages
Facilitates sow management by automatic selection of animals from the group, automatic noise detection, colour coding, automatic selection of animals without a valid transmitter and other additional functions
Optimal computerized feeding management. All feed consumption data is updated daily, corrections in the feeding strategy (feed curves) are possible at any time. Perfect overview of logs and graphics as well as alarm lists. Pig Manager Smart, the modern and easy to use Android app for mobile use in the barn, enables paperless sow and feeding management
Train:
Electronic sow feeding continues the triumphal march in the group keeping of pregnant sows especially in professional pig breeding companies worldwide. Animal-specific feeding with perfect data management - maximises the system's performance! You can realize any desired sow groupings optimally and cost-effectively by creating a series of several feeding places. To facilitate the training of gilts we provide a "junior station" of each variant. Our Topo feeding program is easy and safe to use thanks to the SmartControl app and the PigManager Smart!
Apply:
See our graphics for proven examples of realized projects. We are happy to advise you and find the right concept for you!


Video: Compident ESF (Fair Oaks)