Our Topo feeding computer is technologically advanced and powerful. It gives you a good overview and is ease to use. You have everything under control at all times!
Topo - the new generation!
Topo - now even faster and more powerful
5 times faster
SSD storage
Auto Backup
Data export in many formats
Built-in uninterruptible power supply
Topo Multicontrol - even more performance for large pig farms:
Up to 4 Liquimix or Spotmix in parallel
Up to 24 scales and 8 premix tanks
Additionally Compident and MamaDos
Central data management, easy relocation
Optional 2 screen solution, view all your locations at once
NEW: Topo Animal Care Management
The new Topo animal treatment management system is an additional function of the feeding computer. This enables the exact documentation of the use of medication which is a legal requirement. Used quantities are automatically deducted from the stock.
Topo, VUI and Software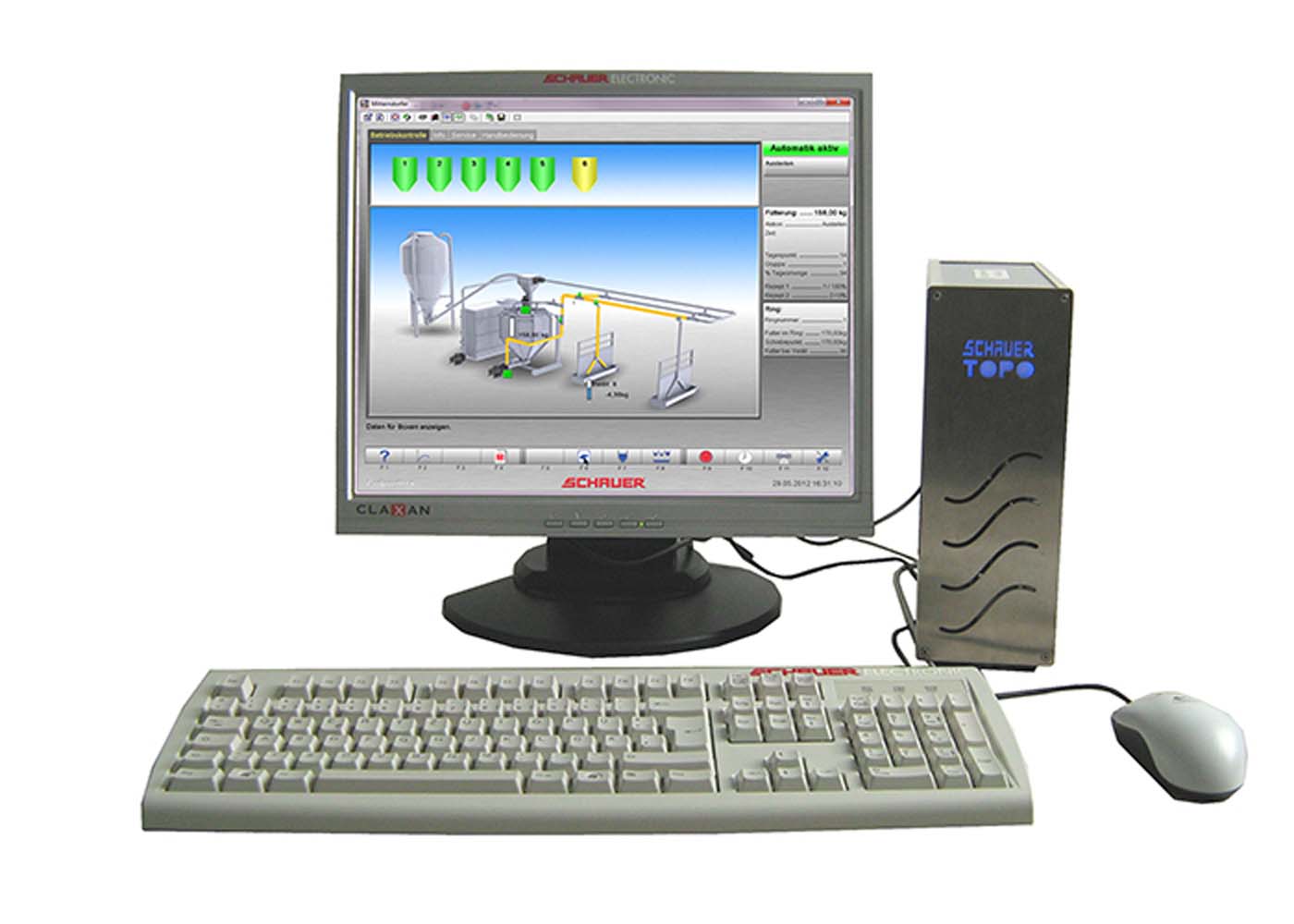 The new Topo VUI is available for the following products:
Compident

PIGmanager mobile 4

Spotmix Fish

Compident Horse

Liquimix

Compident Cow

Spotmix
Our Topo feeding computer with visual user interface (VUI) is modern, extremely user friendly and powerful. The new multi-Topo meets the highest demands of large pig farms for the simultaneous operation of several feeding systems. The software is characterized by an intuitive and logical arrangement of the functional areas and offers not only the highest functionality but also a perfect overview and ease of use.