Healthy and fast-growing calves need lots of light, air and exercise and of course you for their daily care! We build your calf barn cost-effectively, efficient in management and comfortable for you and your calves!
Comfort zone calf barn - Practical and healthy
We can help you decide how to keep your calves:
Calf rearing in the open air:
Calves igloo
Mobile calf box
Calf rearing in the barn:
Calves single pen
Feeding rack TopSafe Vario
Calf box door
Fully air-conditioned calf barn
Successful mother bonded calf rearing - guarantees calf safety
Calves single pen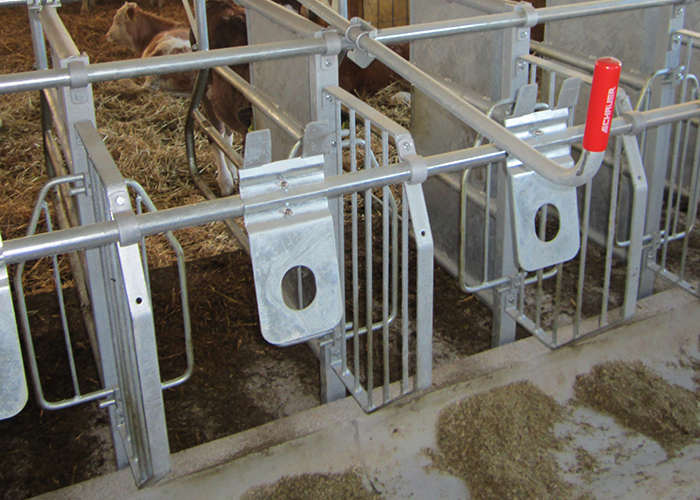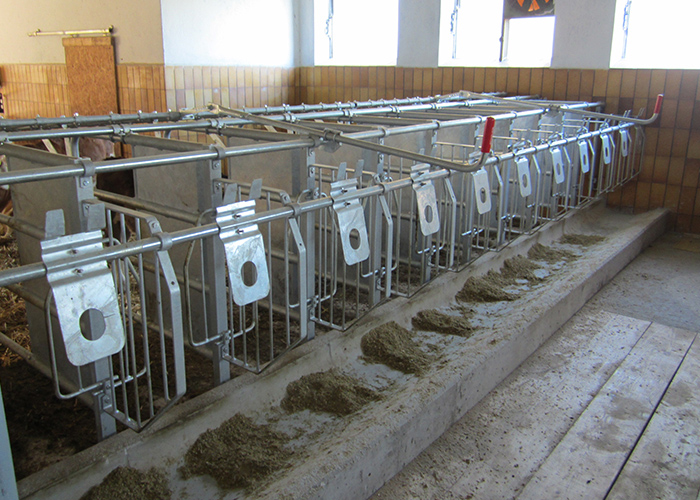 For stress-free and individual feeding in group housing
Single feeding place with locking system
Closed protection with separator on the side
Accessories:
Suction bucket and ring bucket holder
Feeding rack TopSafe Vario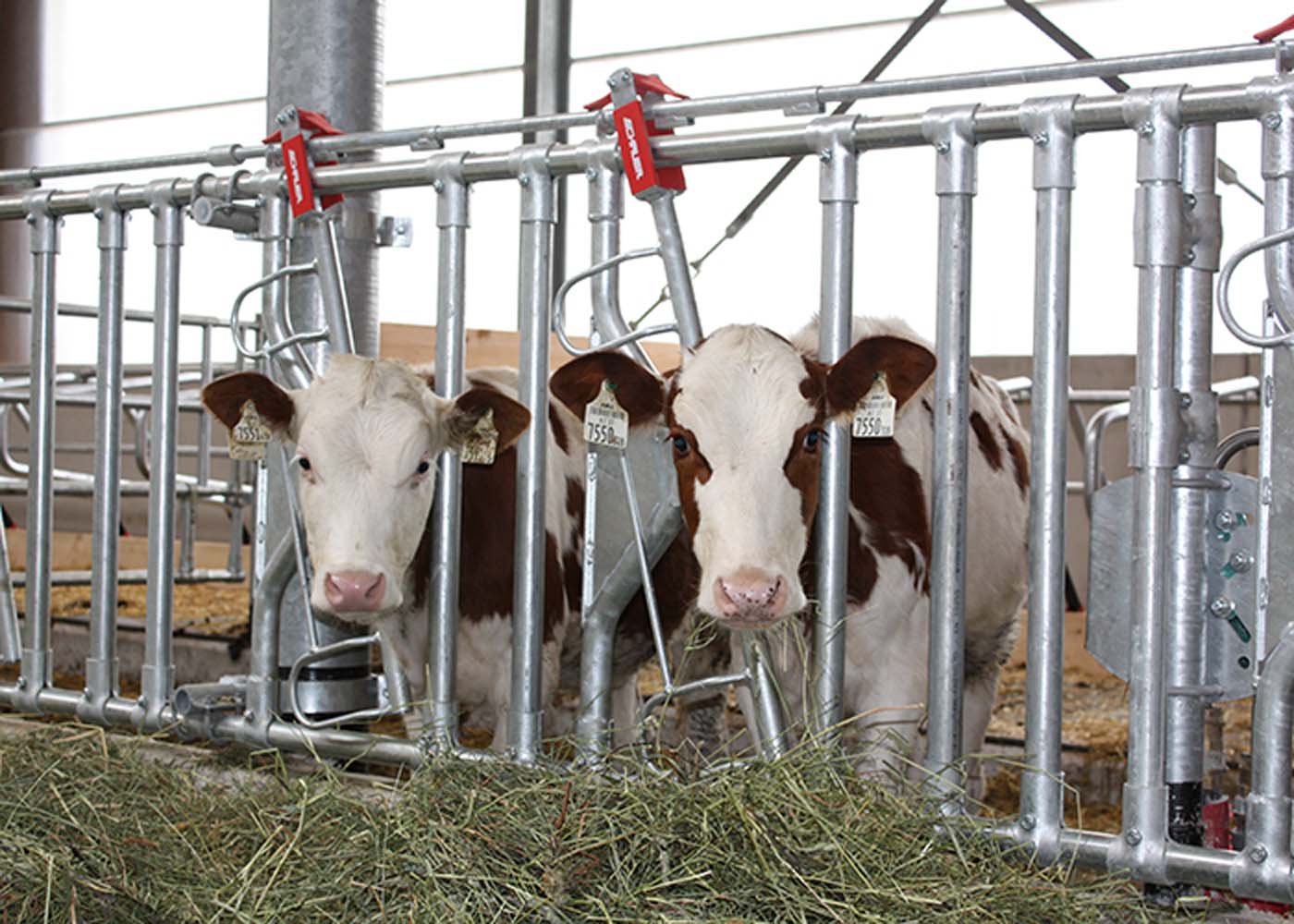 especially quiet
Safe when opening and closing
Size for calves of 1 inch
Size for young cattle of 5/4 inches
Calf box door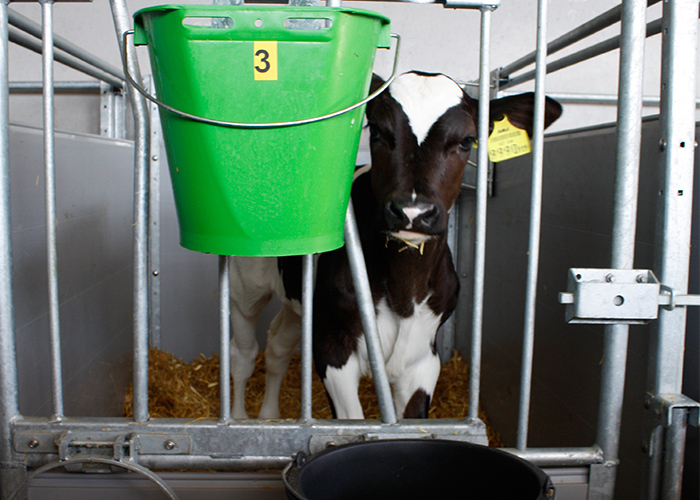 Infinitely adjustable widths with built-in bucket holder
Safe closure for perfect function
U-rails in different lengths
Fully air-conditioned calf barn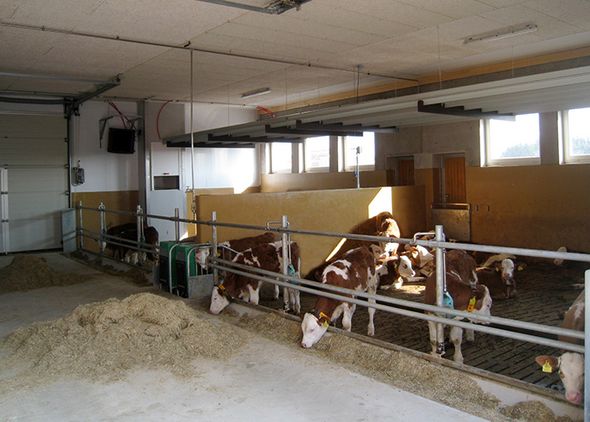 Air supply over a conventional porous ceiling
Underfloor extraction
Hot water heating with twin pipes
High air rates
Control according to temperature, relative humidity and CO2 content
Interesting information about the calf barn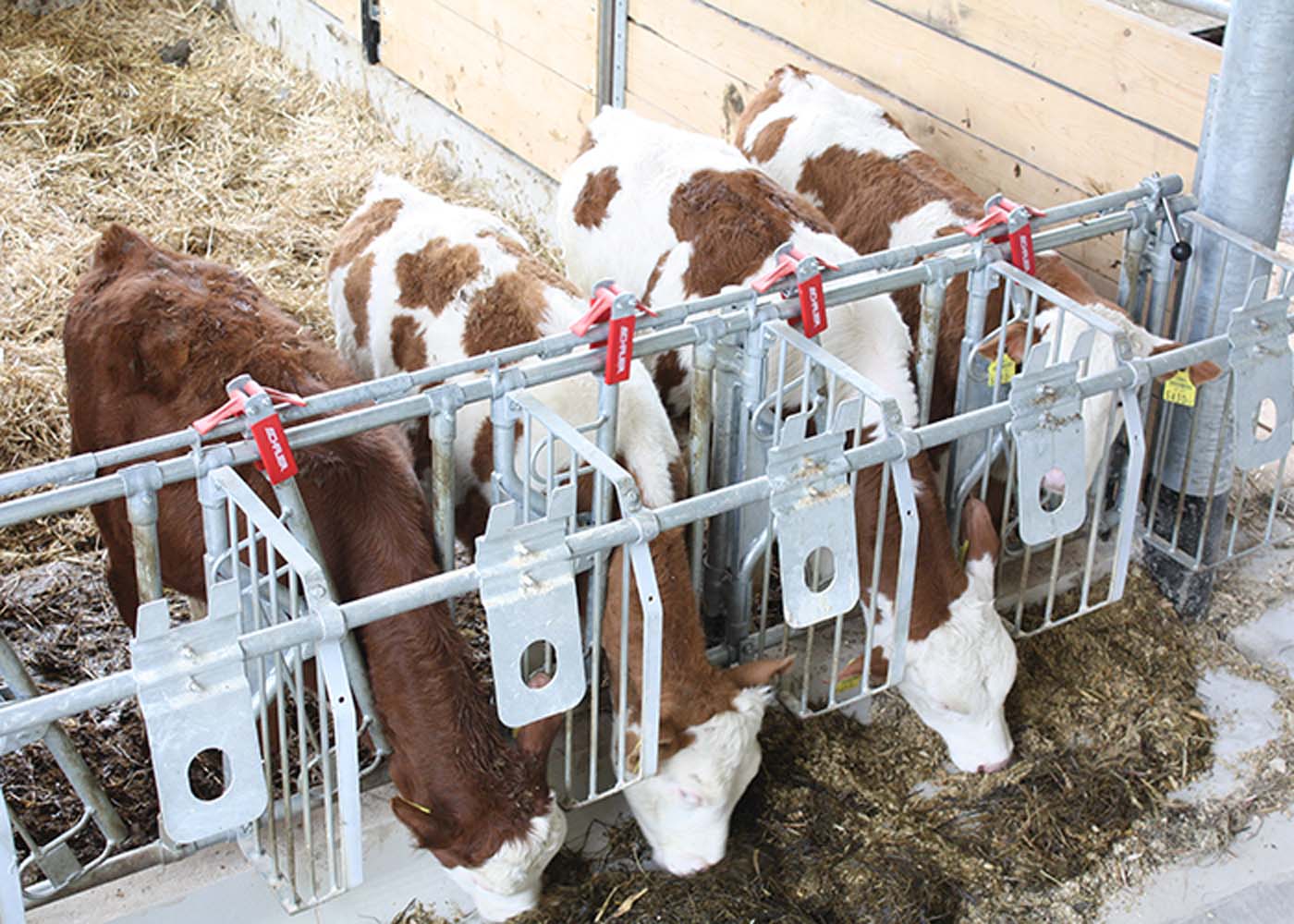 Modern, efficient cattle husbandry provides for the valuable offspring, the calves, their own stable and living area, which optimizes their health and well-being. A calf barn ensures an optimal, draft-free stable climate in both summer and winter. Air conditioning and hose ventilation are ideal product solutions.
The calves are well supported in a wide range of calf igloos, single calf pens, top safe feeding grids or lying pens.

For a successful start in life calves are best kept free of draft with calf igloos in the open air or in single or group boxes. In the next stages of growth of the young calves, the animals are stabled on straw or in lying-down areas with 1-inch Top Safe safety feeders or single calf cages for group feeding.
The professional calf barn does not leave ventilation to chance. Long-established ventilation and air supply via porous ceilings, as well as new solutions using hose ventilation with or without air preheating, offer the calves the best starting conditions for a healthy and economically productive life.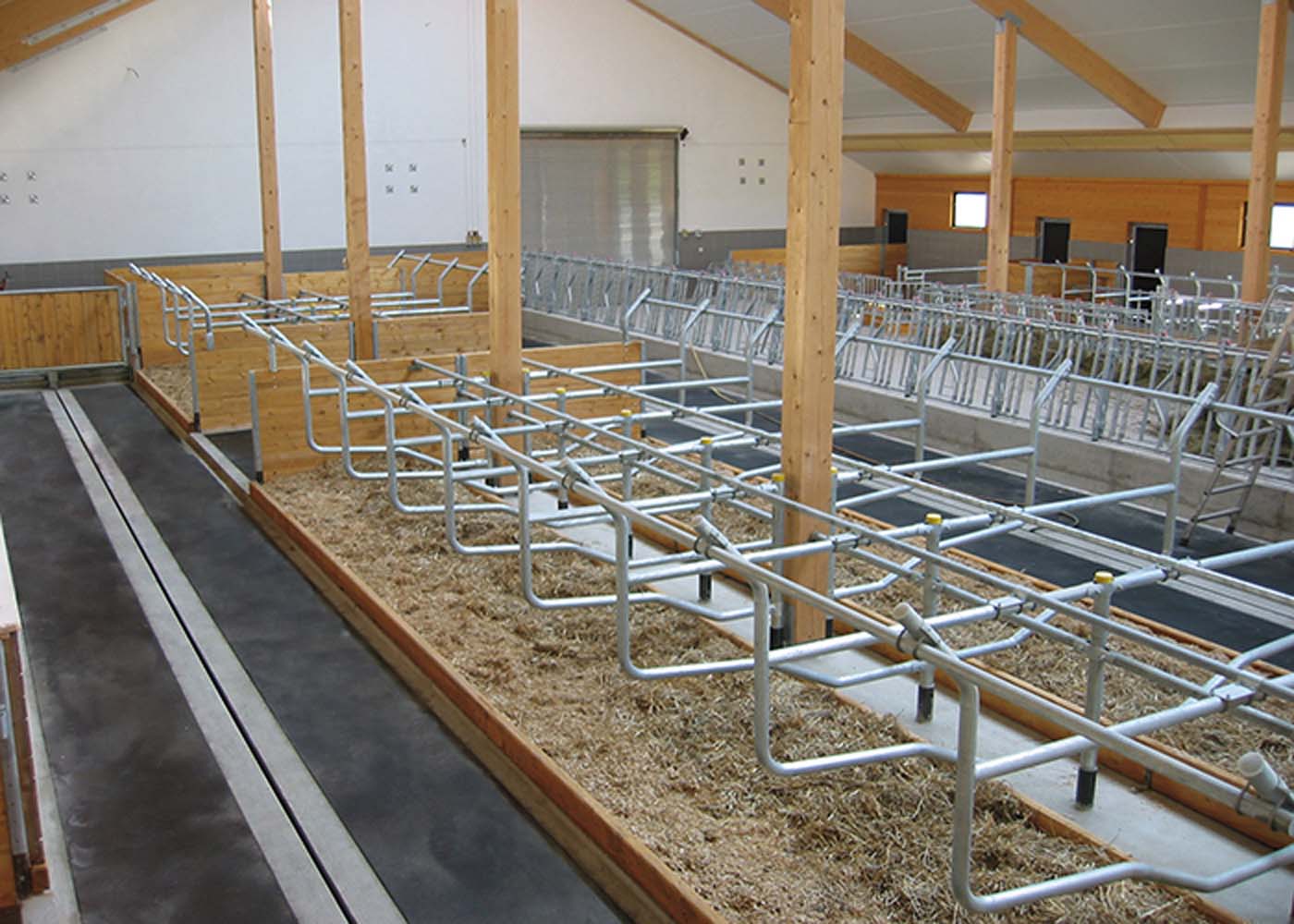 Our long experience focuses entirely on the well-being of dairy cows, calves and bulls.