Compident PPT - fattening performance test
The world's most precise and Europe-wide leading technology - now also available for piglet tests
Over the past 20 years, Schauer Agrotronic has been well known as leading provider of fattening performance test stations for pigs.
EXTREMELY PRECISE !!! +/- 1g
Genetics companies and test institutes in Europe and beyond are convinced of the high functional reliability and leading precision of Compident PPT Pro (of +/- 1 g) in determining the exact feed consumption. The exact feed conversion rate derived from this allows for each animal a targeted selection of the best lines. In addition to the Compident PPT Pro, Schauer also offers the Compident PPT Smart and the new Compident PPT Piglet, thus offering the widest range of products. Two models can be equipped with individual animal scales (optional for PPT Pro, mandatory for PPT Smart) to determine and display the individual animal weight curve. In addition, a mobile scale connected to the computer can be used to record the start and end weight with maximum precision. All available data are recorded in the MLP Manager, where access for analysis and management activities is provided by Schauer Cloud Services.
Are you interested in piglet fattening performance? Contact us now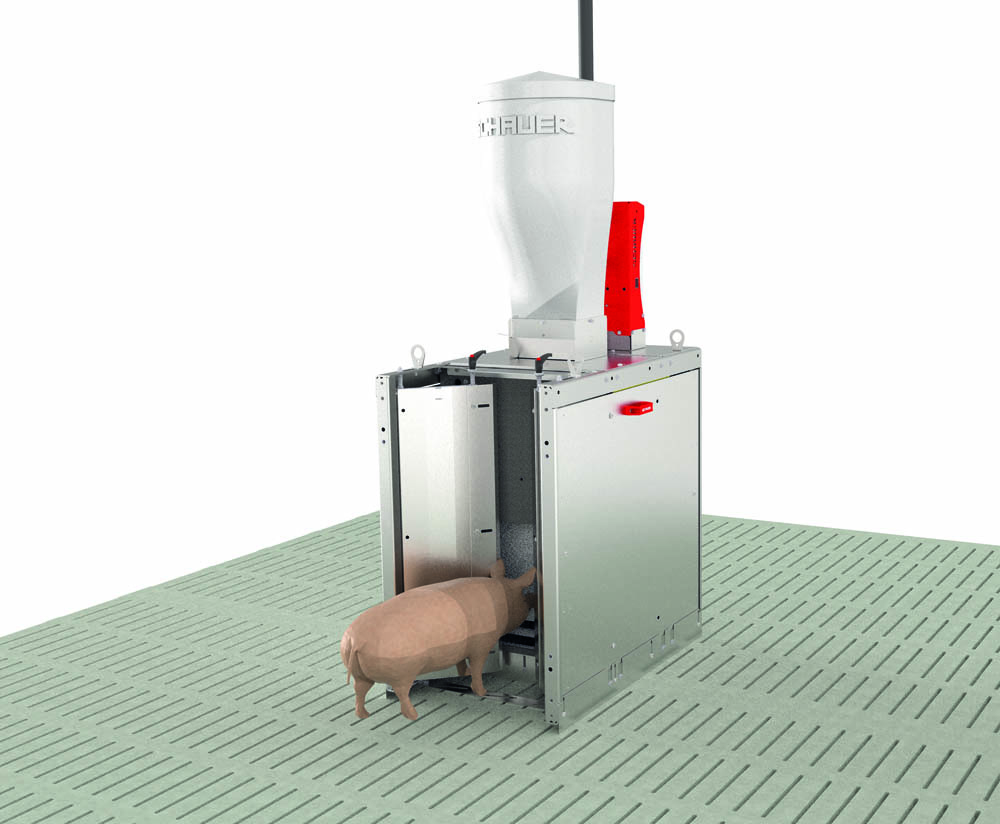 Fattening performance in practice - Pig production Russia
With Compident MLP pig performance testing stations, Schauer Agrotronic OOO is the preferred partner for reliable and precise genetics testing and selection. Pig production in Russia is growing faster than almost anywhere else in the world (except China). As the pig population increases, so rises the demand for high-quality pig genetics. Schauer Agrotronic, as the leading manufacturer of pig performance testing stations (Compident MLP), has also become the preferred technology partner for genetics companies or large agricultural companies to find out precisely and reliably the best-performing animals for their breeding lines. In Russia, a total number of 5 customers in 10 farms have installed 259 units. Further installations are already scheduled for 2021. Schauer Agrotronic OOO has an extensive spare parts warehouse available and ensures quick service.
Professional Genetic Company: Contact us now - precision makes the difference !