Prefabricated barn construction
Prefabricated cattle barns are increasingly popular. Together with regional cooperation partners we realize your finished stable. The livestock facility and mechanization of feeding, manure removal and littering can be highly customized to your individual requirements.
There are good reasons for choosing a prefabricated cattle barn
Growing business structures need new solutions!
Saves time and effort organising and managing the building project
Schauer coordinates all interfaces with competent consultants
Cooperation with regional partners
Experience in barn construction
Ready-made according to individual customer requirements
Automated feeding, manure removal and straw bedding systems
Modern, animal-friendly and low-emission barn concept
Installation with your own contribution or complete turn-key assembly
Duo module finishing stall in practice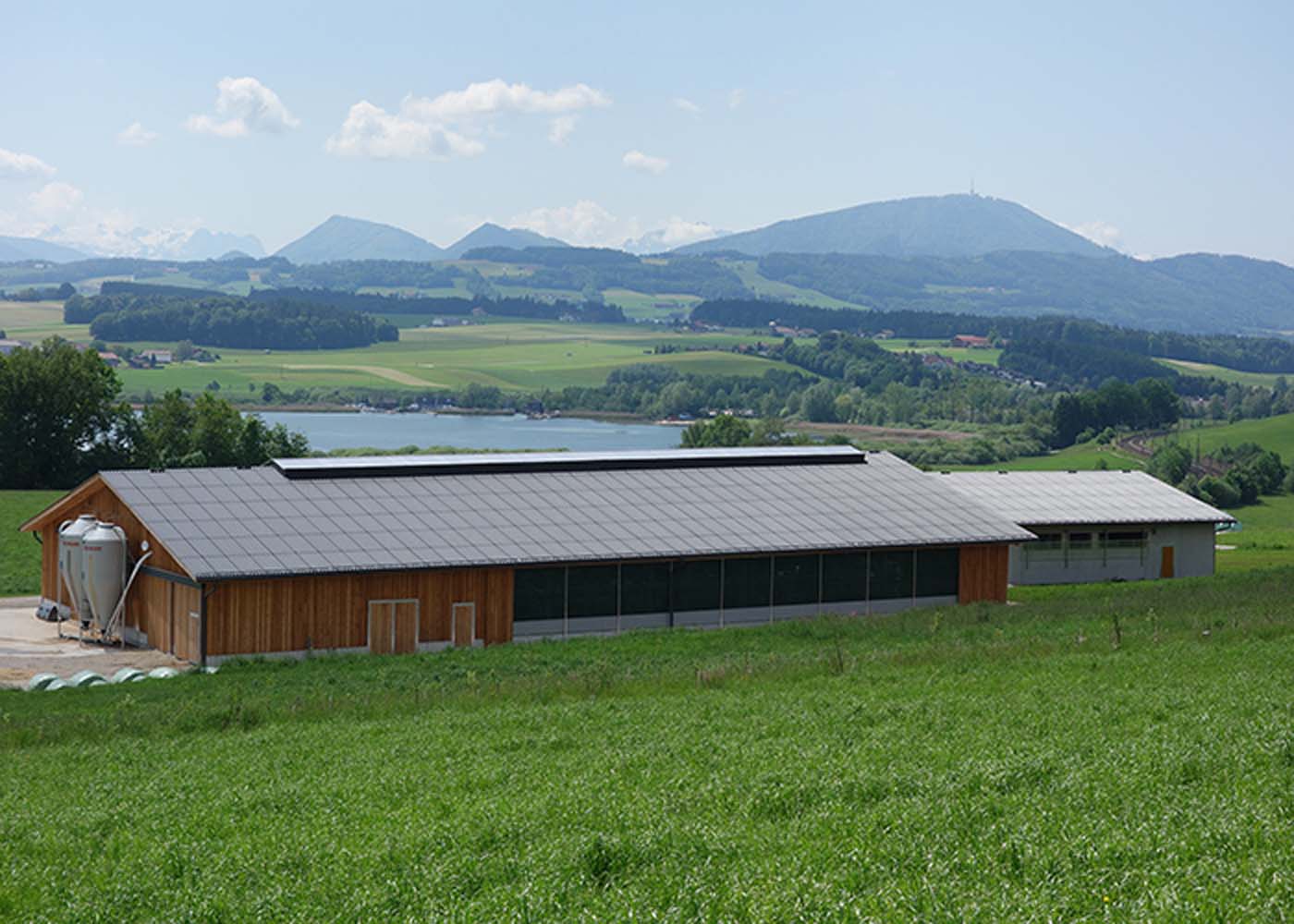 The new "Duo Modul System cattle barn" is our prefabricated cattle barn concept. The use of precast concrete elements in agricultural buildings is becoming increasingly popular. A reliable partner, who takes over the project from the planning to the construction, is indispensable here.
Growing farm structures are leading the trend towards prefabricated barns in cattle-shed construction. The farmer usually no longer has the time to take care of everything related to the construction of the new barn. Schauer gladly takes on this task with your competent specialist consultants. Together with regional partners, we realize your prefabricated stable according to your requirements. You decide whether you want to be involved in assembly or prefer to take over the cattle barn completely assembled and ready for use.
The stable equipment and dung removal system are furnished with high-quality and tried-and-tested components. Despite the prefab barn system, it is still possible to flexibly respond to the customer's wishes in terms of equipment.
In Austria and Bavaria: WOLFSYSTEM with Duo Modular System cattle
In the region of Germany: Graakjaer