Optimum cattle shed climate is a prerequisite for the well-being and performance of the cattle. Heat stress relates directly to yield losses. Ventilation systems and cooling provide a simple and cost-effective solution!
Feel Cool for healthy, powerful cattle
Increasingly longer and hotter periods of heat are causing problems for the cattle. Well-being, feed intake and thus performance break down. Yield losses for you are the result.
We help you to improve the climate - there is room for improvement!
Recirculation fans provide the necessary air movement. Exactly adapted hose ventilation systems create the optimal microclimate on the noses of the animals. In addition, the warm air can be cooled in the summer via earth storage in calf sheds. Spray cooling in the cattle shed can help immediately!
Your cows say "thank you" - with better health and higher milk yield!


Video: Cattle shed climate


Video: Stable environment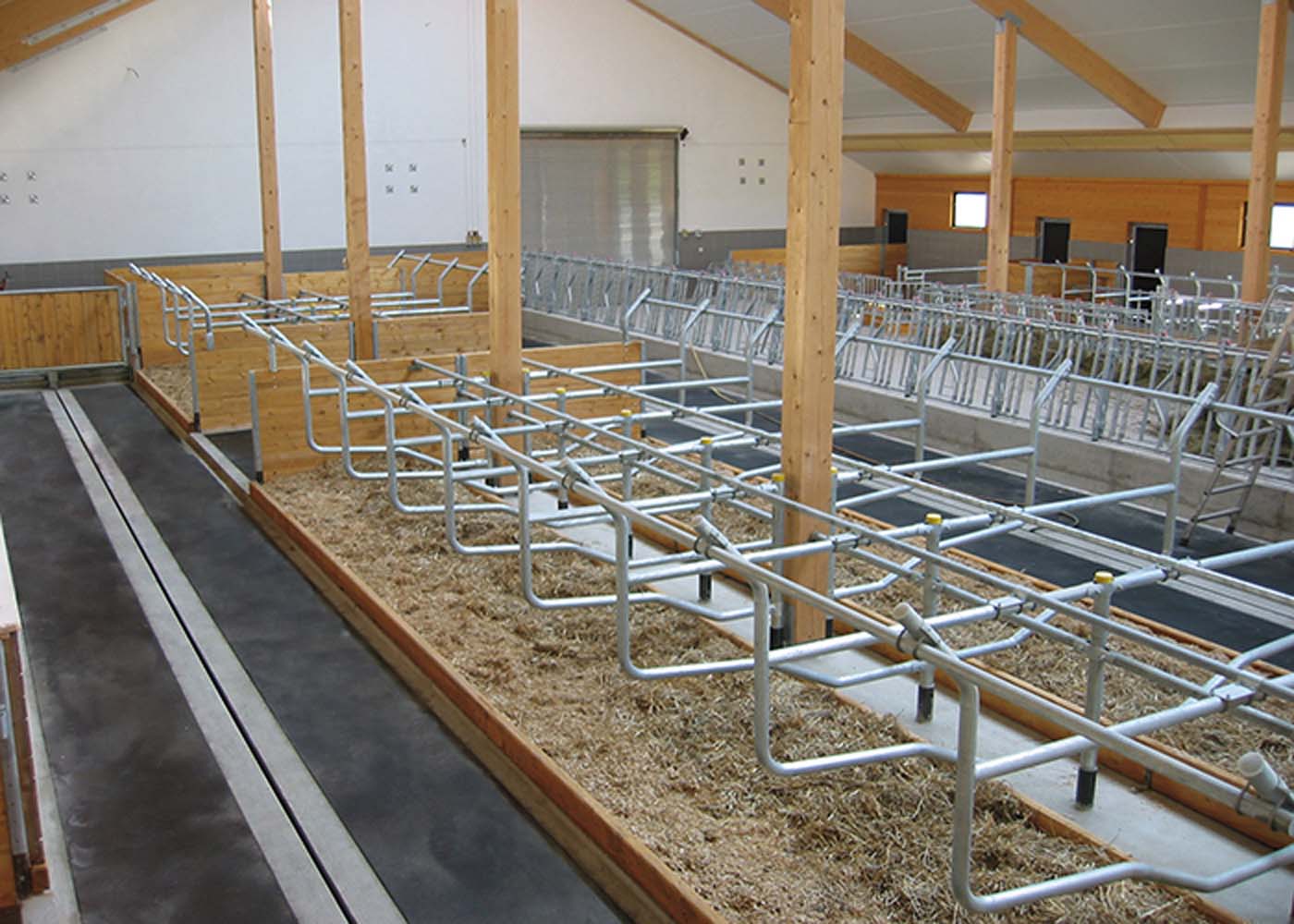 Our long experience focuses entirely on the well-being of dairy cows, calves and bulls.