pig performance testing with Compident MLP
pig performance testing – the world's most precise and European wide leading technology – now also available for piglets testing
World's most precisly performance testing unit
During the past 20 years Schauer Agrotronic has established a Europe-wide leadership and worldwide leading technology for most precise measuring of feed consumption of pigs. Genetic companies and testing institutes in Europe and beyond have been impressed by the high functional reliability and leading precision of Compident MLP Pro (of +/- 1g) in determining the exact feed consumption. Additionally, Schauer provides the widest product range with Compident MLP Pro, Compident MLP Smart and new - the Compident MLP Piglet. Two models can be equipped with an individual animal scale (optional for MLP Pro, obligatory for MLP Smart) to determine and show the individual animal weight curve. Additionally, a mobile scale – connected to the computer, which measures the individual animal weight data can be used to record the starting and finishing weight with highest precision. All available data are recorded in the FarmManager MLP, where access for analysis and management activities will be provided by Schauer cloud services.
pig performance testing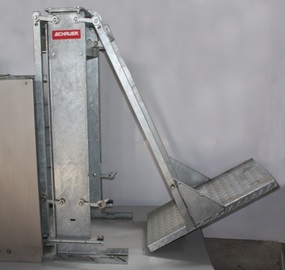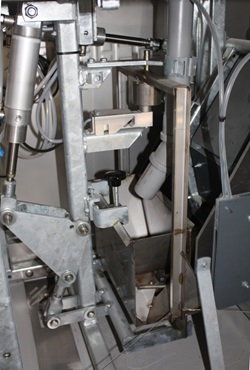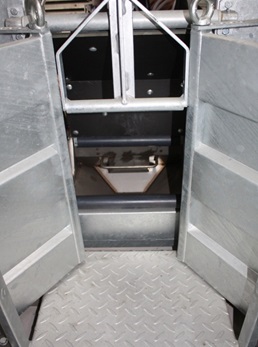 The Compident Pig Performance Testing Station is a computer-controlled electronic sow feeding system for ad libitum and rationed feeding for the fattening performance test.
Top weighing precision - only 3 g deviation
Possible to feed flour-like feed and pellets
Automatic weighing of eaten feed via revertive weighing without impact of the animals
Stable head station with the possibilities of adjustment within the eating area for animal sizes 25 – 120 kg without tools
MLP station are controlled via air pressure
No clacking parts, freely moveable by pigs
Silent operation sequence in the housing
Speed is adjustable
Compident Pig MLP – excitingtoworkwithit
NEW: Touch screen interface for easy management at each feeding station
Trough also remains clean when no eating takes place (due to sealed trough flap)
Parts in contact with feeds are made of stainless steel (hutch) or plastic – long lasting and great hygienic properties.
Welfare-friendly construction – therefore no infraction
Extensive evaluation software and user interface for protocol data including automatic data recording to central PC
Top weighingprecision
When air-pressure drops the flap remains closed, due to knee lever mechanic (protected weighing cell and excrement-free trough)
Controlled trough-flap with sensors
Automatic weighing of eaten feed
With only 3 g deviation the most accurate pig performance testing unit world wide!
Scale: For automatic weighting of pigs (from 35 to 120 kg life weight)
during eating process
The scale has a double platform shape with two independent load cells, to measure the weight of the front and back part of pigs.
The weight of each animal will be calculated be summarize both results.
The double platform shape enable to find out false values, if a second pig stands anywhere at the platform. If the value is incorrect, it will not used for the calculation of the animal weight.
features:
Automatic data saving of animal weight, current time and date, feed consumption, ear tack number, etc.
Stable construction, very easy to clean.
Divider at the sides of weighting platform to make sure, that only one pig may be at the platform at certain time.
Accuracy of weight 0,1 kg, Data saving of each weight result of each visit of pig for feeding. The real animal weight is calculated with statistic methods one time per pig and day.
Therefor the results are very accurate
(for 95% of data's a accuracy of more than 99%).
Very easy to upgrade the Compident MLP feeding unit with weighting platform at any time, just plug in.