Perfect Farming systems for 2021 and beyond.
Whether you are a pig farmer or cattle farmer, awesome innovations are waiting for you.
Fattening performance test - the world's most precise and Europe-wide leading technology - now also available for piglet tests.
Compident 8 ESF with scaling device
Compident 8 Electronic feeding – now monitoring of sow's health with animal scales available.
Find out more...
Free farrowing pen BeFree 3.0 (FT30)
BeFree 3.0 FT 30 farrowing pen - future-oriented solution for more freedom and success in farrowing with the best pre-conditions for long tails.
WingFree free farrowing pen - animal-friendly, safe and flexible
In addition to the BeFree free farrowing pen, which has established itself throughout Europe as a leading and animal-friendly free farrowing pen, Schauer Agrotronic has been expanding its product portfolio with the new "WingFree" free farrowing pen. Find out more
Babyfeed trough emtying system
Babyfeed - suckling pig feeding with a new, optimized feeding trough for effective, automatic trough emptying.
MamaDos - sow feeding system with new dispenser for even more floury feed
Professional sow farmers will gratefully welcome MamaDos with new hopper for flexible use and quick installation.
Liquimix OperationScan 4.0
Automatic system and wear monitoring for liquid feeding systems
Find out more...
The next generation feeding computer from Schauer Agrotronic for safe and functional feeding management.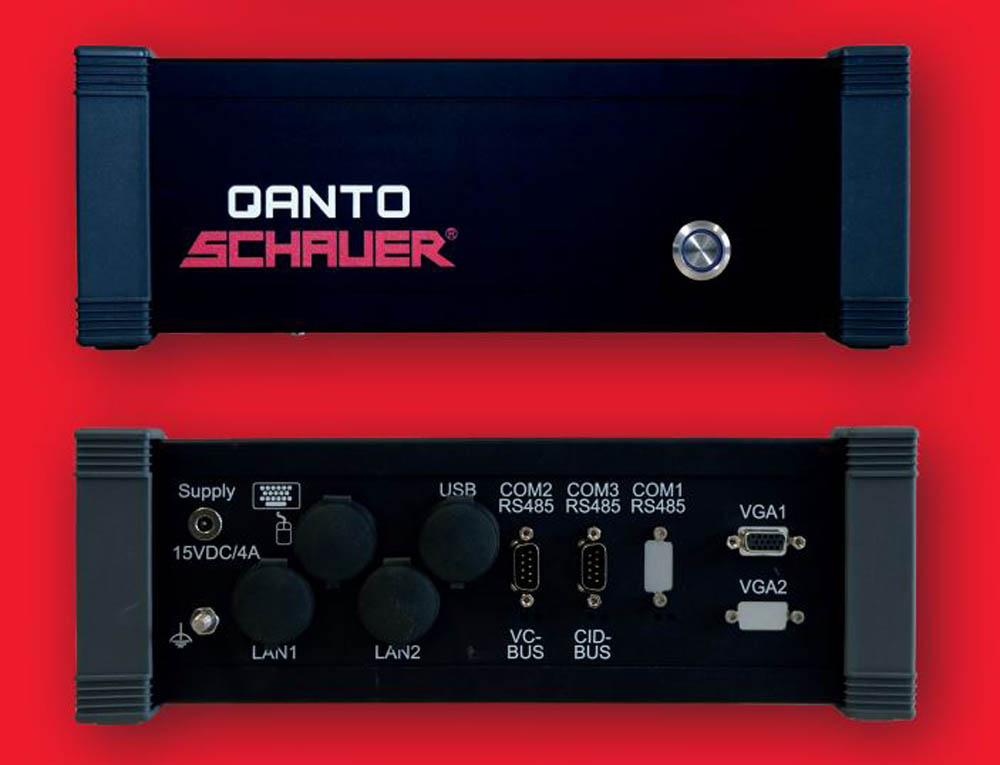 Equipment for Cattle and Pig Farms
Strohmatic light 80 / 200 (available in EU) 
Strohmatic light 80 - the innovation of the year for littering and automatic, inexpensive distribution of organic enrichment in pig stables